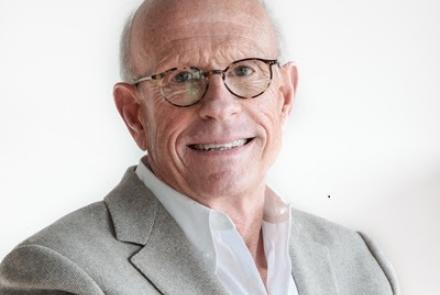 Tom Whidden (ESS) will be presented with the America and the Sea Award by Mystic Seaport Museum on Friday, October 23rd, 2020. Many CCA members have benefited from Tom's warm friendship and his leadership in sail technology. He said, "I have spent my life racing sailboats and making products that make those boats perform their best. For me to be recognized by the most prominent maritime museum in the United States, for doing what I love most, is a dream come true."
Tom is known world over for his tenacious pursuit of excellence on and off the water. He has been inducted into both the America's Cup Hall of Fame and the National Sailing Hall of Fame, and is president and CEO of North Technology Group, parent company of North Sails. Closer to home, Tom is a member of the Cruising Club and a past commodore of the Essex Yacht Club.
Mystic Seaport Museum will present the award through a live-streamed event beginning at 6:15 EDT on October 23rd.  For more information and to sign up for the evening festivities that will include a special appearance by Jimmy Buffet, an auction and a paddle raise to support the museum use this link: https://mysticseaport.ejoinme.org/2020Gala
Past CCA members who have received the America and the Sea Award include David Rockefeller, Jr., Gary Jobson and Olin Stephens.