The inaugural 2022 Diana Russell Award for innovation goes to a lifelong sailor who founded and directs the Ocean Voyages Institute and actively supports several non-profits dedicated to the marine environment. The new award recognizes a CCA member for innovation in sailing design, methodology, education, training, safety, and the adventurous use and enjoyment of the sea.
Mary founded Ocean Voyages Institute as a public charity in 1979 with the goal of preserving the maritime arts and sciences, the ocean environment and island cultures. Mary is one of the founders and project directors of the Institute's innovative environmental mission Project Kaisei. Over the last several years, she has led the Project's teams responsible for removing over one million pounds of plastics from the world's oceans.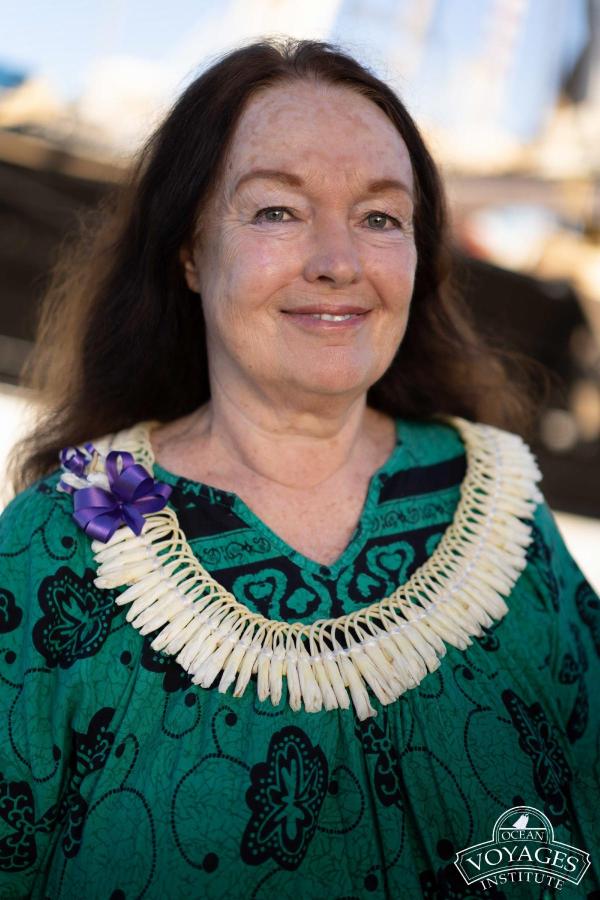 In addition, she is a "serial nonprofit entrepreneur" dedicated to the health of our marine environment including serving on the boards of Ocean Voyages Institute, WELL Network, and Richardson Bay Maritime Association. She has previously served as the Executive Director of the Oceanic Society, publisher of Oceans magazine and on the board of directors of Project Jonah, the Maritime Museum of San Diego, Sail San Francisco, and several other marine-related nonprofits. Shoreside, Mary is a founding member of Planetree, which enhances healing environments in hospitals and healthcare education.
Where does this all come from? It's Mary's lifelong passion for sailing, snorkeling, diving, and exploring the world's oceans that has fueled her continuing commitment and dedication to ocean conservation and the marine environment. When told she had won the Diana Russell Award, Mary was quick to say, "Join me in helping save our oceans from the ravages of our treating the ocean as a place we dispose of our garbage." She added, "We have removed near a thousand tons of plastic from the oceans over the last years, but we need to do more, we need your support."  
"The CCA is proud and lucky to have someone as impactful and inspirational a member as Mary," says Chris Otorowski, Commodore CCA. "She is an accomplished sailor, contributor within the sailing community and an underwater explorer.  She is, perhaps most importantly, a leader in the ongoing rehabilitation of our oceans, which we hold so dear."
About Diana Russell: One of the first three women to join the Cruising Club of America, Diana Russell was, like most women back then, "overqualified!" As a math major out of Bryn Mawr, she was hired by Sparkman & Stephens to optimize their designs to the IOR handicap rule. She was the only woman on their technical team. She later became president of WingSystems, a small sea-going think tank designing a number of boats including the "Wing Dinghy." She raced with famous sailors in races worldwide, including the Fastnet, and was one of the early sailors to explore Svalbard, Norway in a small boat. Her watchwords were "Make haste slowly, function in disaster, finish in style." 
About Ocean Voyages Institute: A 501(c)3 non-profit organization founded in 1979 by a group of international sailors, educators, and conservationists, Ocean Voyages Institute (OVI) was founded with a mission of teaching maritime arts and sciences and preserving the world's oceans. OVI provides sail training opportunities to youth on a worldwide basis, major ocean clean-up, scientific research on the North Pacific Gyre, and raising awareness regarding the global problem of marine debris/ocean trash.
—Jim Quanci, San Francisco station
Recipient Name
Mary Crowley