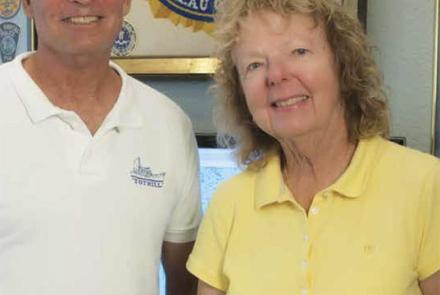 Boatwatch is an organization that serves as a conduit between the family and friends of overdue and missing boaters and the many governmental agencies responsible for Search and Rescue Operations throughout the world
CCA Members Eddie and Glenn Tuttle (Florida) took over responsibility for the International Boat Watch Network earlier this year and have given it a facelift with a new website at Boatwatch.org, as well as an accompanying Facebook group. 
Boatwatch.org is supported by the Seven Seas Cruising Organization HF Radio Service KPK which broadcasts daily on SSB Radio Frequency 8.104 at 0715 hrs EST or 0815 EDT (1215 hrs UTC).  Boatwatch.org  is a partner of the Caribbean Safety and Security Net, helping keep cruisers advised of crimes against yachts throughout the Caribbean. 
Radio Station KPK effectively covers the area from Nova Scotia to South America, and out to Europe and is available daily to assist any cruiser with our land based resources, such as radio checks, phone patches to medical or mechanical professionals, or whatever we can do to assist vessels in remote locations. 
Check out their new website Boatwatch.org for Current Watches, Unresolved Cases, Resolved Cases, Resources, Float Plans, and interesting stories of actual rescues and what you can do to be a well prepared and educated cruiser.  If you have a rescue story or news regarding safety at sea, they would be glad to post it on their website.  Boatwatch also has an easy to use form for filing a report of a missing or overdue vessel.  "It's all about Cruisers Helping Cruisers," say the Tuttles.