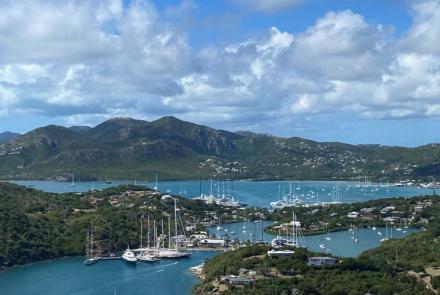 Antigua 2024 Cruise - Expressions of Interest/Priority Form available now
We are pleased to announce that the CCA and the NYYC are renewing an old tradition: a crossed burgee winter cruise in the Caribbean.  Details are being worked out for the two clubs to cruise together around Antigua, starting Saturday, 9 March, 2024 with an optional follow-on cruise to and around Guadeloupe.  Nick Brown and Heather McHutchison have been appointed CCA co-coordinators for this event.  Douglas Renfield-Miller is the coordinator for the NYYC.
In the following week beginning Saturday, 16 March, 2024, a cruise around Guadeloupe is planned, with the possibility of dropping off a boat in Guadeloupe that had been chartered in Antigua.  The boat can be returned to Antigua by the charterer to avoid a drop off fee.  CCA members Hilary & Andrew Armstrong have been named cruise coordinators for this week.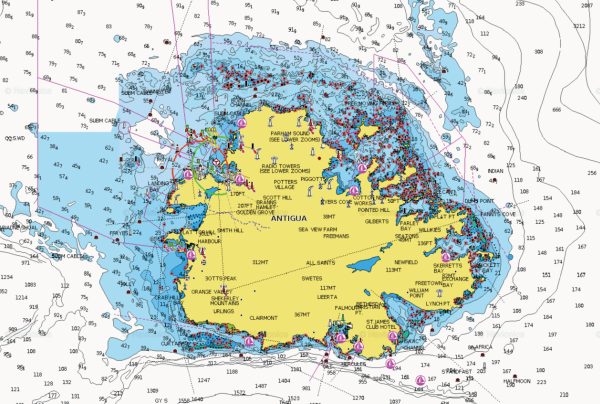 Negotiations with the charter companies are underway.  A number of boats have been reserved, divided between two charter companies -- Moorings/Sunsail in English Harbour and Dream Charters in Jolly Harbour.  They can be chartered for one week only, or for both weeks. Efforts will be made to split available charter boats equally between our two clubs. In order to guarantee boat availability, the NYYC and CCA have already put down non-refundable deposits reserving 14 boats (8 Moorings/6 Dream). Three boats have already been spoken for and the rest will be allocated on a first-come-first-served basis so please indicate your interest right away. 
Opening and closing receptions are planned the first week, and then a few more fixed events during the week, thus allowing participants time to visit their favorite spots as they wish in between.
The combination of a superb cruising ground, a good charter fleet and a chance to sail with fellow cruisers from the NYYC will truly make this a memorable event.
Please indicate your interest by completing the expression of interest form HERE.
Thank you!
Chris Otorowski, Commodore
Jay Gowell, Vice Commodore
Nick Brown
Heather McHutchison