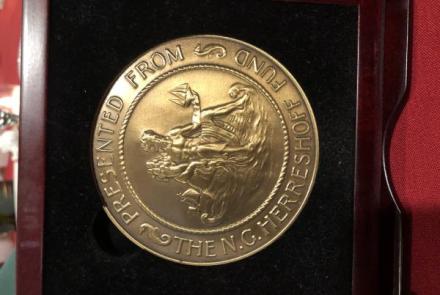 CCA Member Chuck Hawley received US Sailing's most prestigious award, the Nathaniel G. Herreshoff Trophy, on December 1. US Sailing President Rich Jepsen attended a meeting of CCA's San Francisco Station to make the award presentation.
Selected by the US Sailing Board of Directors, the award recognizes significant contributions to the sport of sailing. Prior recipients include Dave Perry, Stan Honey, Gary Jobson, Cornelius Shields, and a constellation of other stars in the sailing world.
Jepsen called out Chuck's many contributions in the field, from his career at West Marine to his chairmanship of US Sailing's Safety at Sea Committee, development of safety training and driving the mutation to online classes.