The Cruising Club of America presents the 2019 Young Voyager Award to Guirec Soudée in recognition of his solo voyage from the Arctic to the Antarctic. Established in 2016, the Young Voyager Award acknowledges "a young sailor who has made one or more exceptional voyages."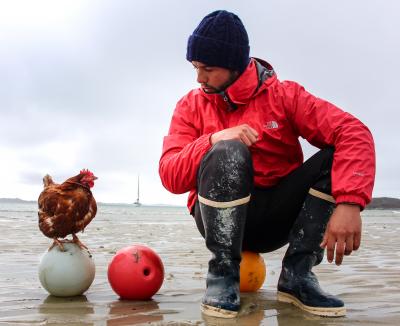 As a 21-year-old, Soudée set out from his home island of Yvinec in Brittany, France, crossed the Atlantic to the Caribbean, and then headed north to Greenland. There, he wintered over, alone with his pet hen Monique aboard his 39-foot cutter Yvinec (named for his home). After 130 days in the ice, voluntarily without radio or satellite phone, he continued through the Northwest Passage, becoming the youngest skipper to make that transit alone.
Soudée then set a course south down the length of the Pacific, stopping in the Pacific Northwest and San Francisco before traversing the Drake Passage to Antarctica. To reach home, he crossed the Atlantic three times to take advantage of prevailing winds: first to South Africa, then to the Caribbean, and then to the Azores and France.
Although Soudée had originally intended to cross the Atlantic solo, he had always hoped to visit the ice. In the end, the voyage totaled five years and 45,000 miles.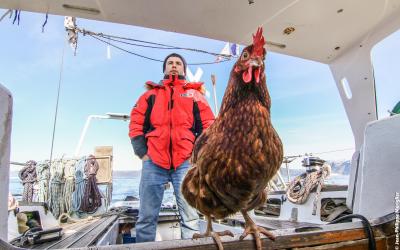 Recipient Name
Guirec Soudée