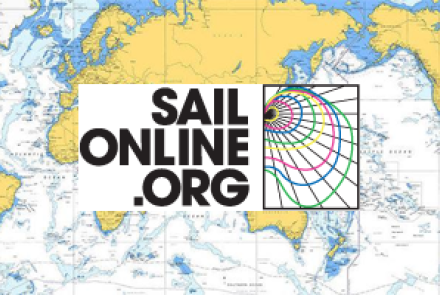 With the pandemic lockdowns, many members of the Cruising Club of America were frustrated by the cancellation of their sailing plans. A group cruise organized by the CCA and the Royal Newfoundland Yacht Club had been planned for this Spring, but has now been postponed to 2022.
Undaunted, Bill Bowers of the Boston station of the CCA enlisted the help of Sailonline.org to create a virtual cruise from Cape Cod to Clarenville, Newfoundland. Sailonline was already known to CCA organizers for their staging of a virtual Newport-Bermuda race and a virtual Pacific Cup in collaboration with CCA members leading those efforts.
The virtual cruise kicks off February 8. Participants will be given modified (and virtual) versions of a Passport 40 or a Santa Cruz 52. "The performance numbers for these boats have been modified to reflect a cruise-type voyage," says Bill Bowers. "If the wind and boat speed drop too much, your motor kicks in to keep you going, and if they get too high, we automatically slow you down with a simulated drogue or reefed sail plan."
The team at Sailonline showed great enthusiasm and patience with this implementation of their otherwise purely race-oriented system.
CCA Members and interested guests can find out more about the cruise, including how to join up, please visit https://cruisingclub.org/event/virtual-newfoundland-cruise