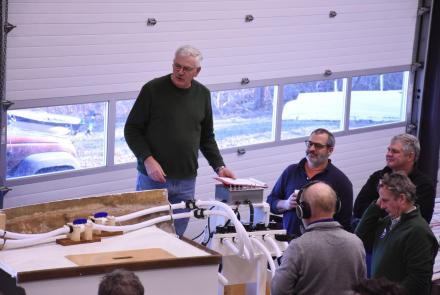 After a two-year hiatus, the Cruising Club of America (CCA) has recognized that there is significant pent-up demand for offshore safety training. As co-sponsor of the Newport Bermuda Race, CCA leaders estimate for that race alone, 400 captains and crews will need certification through Hands-On Safety at Sea training.
In response, the CCA has prepared to offer a record number of the safety training courses for both racing and cruising offshore sailors. The club has teamed up with the New York Yacht Club and the Bermuda Race Foundation to create double the normal number of courses between December 2021 and June 2022.
The CCA is committed to creating a Culture of Safety afloat, both within its membership and throughout the yachting community. For more information on its leadership education and skills training resource, see the club's Safety & Seamanship page.
To learn more about the courses and US Sailing requirements and to register for a course visit the CCA Safety and Seamanship courses page.
Ann Noble-Kiley, Safety at Sea Program Director