S. James (Jim) Chambers received the Cruising Club of America's 2021 Richard S. Nye Trophy.
Jim and his wife, Sue, have cruised extensively over the years with two transatlantic crossings, a circumnavigation, participation in the Caribbean 1500, as well as numerous cruises up and down the East Coast.
Since becoming a member in 1987, Jim has also participated in CCA cruises in the Adriatic, Bahamas, the Caribbean, Croatia, Newfoundland, New Zealand, Nova Scotia, the Pacific Northwest and Yugoslavia, to name a few.
An influential member of the Club from the beginning, Jim's responsibilities have included CCA Treasurer, chair of the Finance Committee, on the Nominating and Bermuda Race committee member, and co-chair of two national cruises. On the station level, he has been Rear Commodore, Secretary, Treasurer, and on the membership, cruise, steering committees.
Jim has been a leader who picks up the baton and carries the load wherever needed. The club will never know the true extent of Jim's influence toward the success of the CCA because his contributions have been so far reaching. His quiet manner and sage advice has been sought by all, from leaders of local activities to the Club's Commodores. We are very proud to be able to recognize his contributions with this award.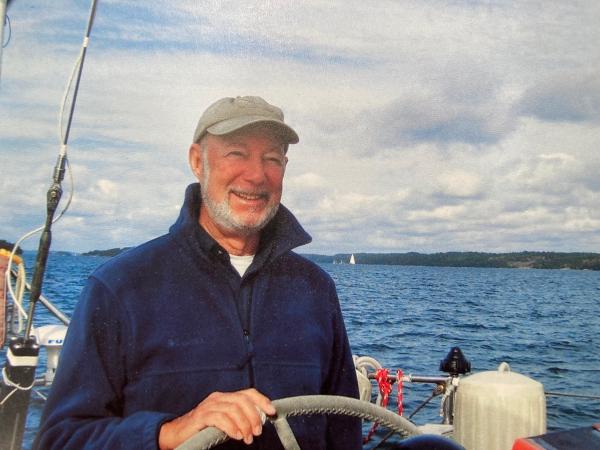 Recipient Name
Jim Chambers