The Richard S. Nye Trophy for 2022 is awarded to Barbara N. Watson, who has served, and continues to serve, the Cruising Club of America (CCA) at the highest levels. As Irish Cruising Club and Clyde Cruising Club members, Barbara and her husband, Bill, participated in several CCA Cruises prior to membership. Barbara, of St. Petersburg, Florida, and Aviemore, Scotland, became an active participant in 2004 when Bill became a CCA member, and she was a force of energy, even before her election into the CCA in 2006. She spent 10 years as a Station Officer on her way to two years serving as Rear Commodore of the Florida Station. She thrived, and the station thrived with her.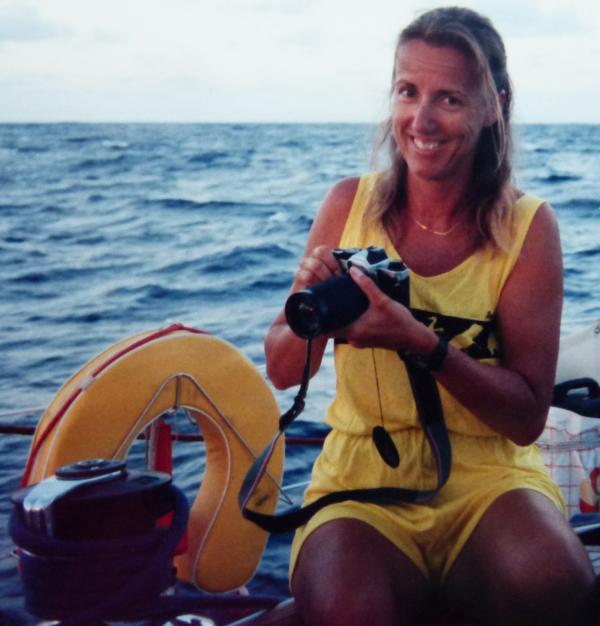 While serving on the Club Nominating Committee for four years, Barbara's influence seeped into nearly every aspect of the CCA. She later fell into organizing many annual social events. And, as an original member and then chair of the CCA Events Committee, she built a team that mapped out the Club's calendar. A skilled promoter, she assisted Bill Polleys in launching the successful Ski Gam in Utah. And then co-chaired the event with John Robinson for five years until 2015, assembling a geographically diverse crowd of sailors in the mountains of Utah. As a member of our sister clubs, the ICC and CCC, Barbara provides a highly valuable international connection. 
Barbara has been a key contributor in capturing the history of the CCA with her ready camera.  Her six-year stint as Historian in the Florida Station formalized these contributions. Her five-year duty as the "Final Voyages" editor for the annual publication Voyages was a natural progression. Today, she fits perfectly into the role of editor of the CCA's annual Yearbook. 
Barbara steps up whenever she is called upon. She brings a fun, nautical flavor to every gathering with her British accent and quick wit. With boundless energy, a positive outlook, and Scottish humor, she routinely shows club members how to accomplish a task better.
—Steve James, Florida Station
Recipient Name
Barbara Watson