As the CCA's Centennial Year begins, new leadership steps up from across North America
The Cruising Club of America turned 100 years old this month and installed new flag officers and governors at its annual meeting, with Chris Otorowski, of Seattle, taking the helm as Commodore, succeeding Bob Medland, of Toronto.
During the two-year period marked by the global pandemic, Medland led the club with distinction. It was already a yacht club without a clubhouse that for 100 years has "steadfastly refused to have an onshore contingent," but Medland rallied the 1400 CCA members to hold effective, virtual meetings, and to improve meaningful communications both socially and in the spirit of helping others learn about offshore sailing.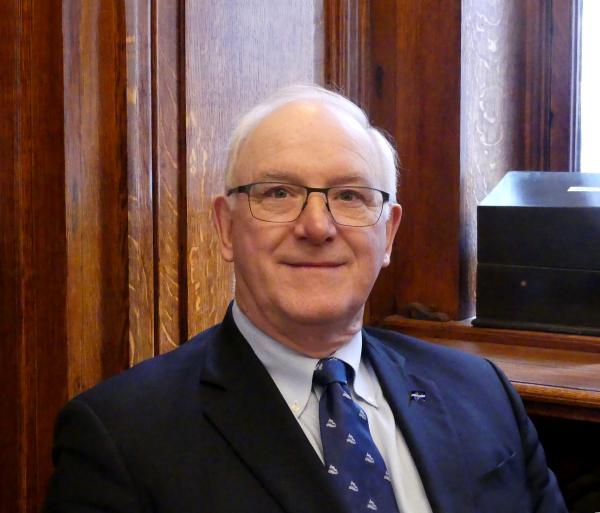 "In some respects, thanks to Zoom, we got to know each other better and learned more from each other than ever," says Otorowski, who served as Vice Commodore during the period. "It wasn't exactly the role Bob expected to play," said Otorowski, "but he showed exceptional leadership throughout and was unfailingly cheerful and enthusiastic."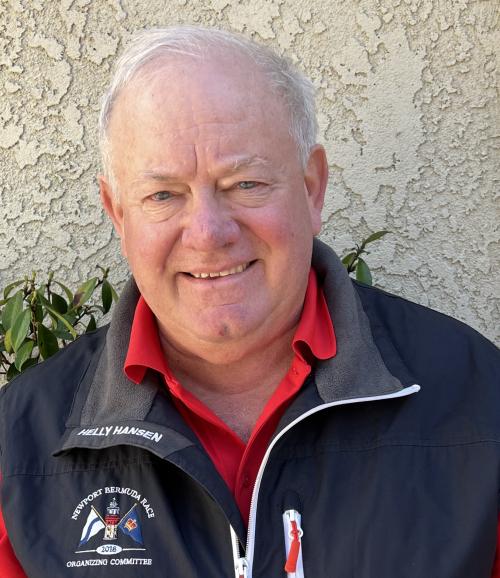 Typical of the 1400-member club, which is organized into 11 stations in the U.S., Canada and Bermuda, new members of its leadership group are drawn from the ranks of yacht and cruising clubs in all corners of the continent. Installed this year were 10 new officers and board governors affiliated with 22 other sailing organizations (see list below).
All members of the CCA are cruisers and racers who have demonstrated their capabilities in command of offshore sailing vessels on ocean voyages of significant duration. Among those who rise to its leadership positions, most also serve their local yacht and cruising clubs as well. For example, Medland previously served as Commodore of the Royal Canadian Yacht Club, and Otorowski as Commodore of the Seattle Yacht Club.
The Cruising Club of America was formed in 1922 by 34 charter members in New York City after the concept was initiated during a conversation in Maskells Harbour on Nova Scotia's Bras d'Or Lake between American small-boat cruiser William Washburn Nutting and Canadian hydrofoil and aviation pioneer Casey Baldwin. In the years since, members have voyaged extensively, and 19 of their stories have been collected into The Adventurous Use of the Sea: Formidable Stories of a Century of Sailing from the Cruising Club of America written by Tim Murphy, published by Seapoint Media. The book, made possible by Mystic Seaport Museum, is due out in the fall of 2022.
The official CCA Centennial event will take place this September in Newport, R.I., when members will celebrate the club's ongoing leadership role in ocean sailing. That includes rating-rule development intended to promote good offshore sailboats, 96 years of partnership with Royal Bermuda Yacht Club as co-organizer of the Bermuda Race, and the awarding since 1923 of the iconic Blue Water Medal for "meritorious seamanship and adventure upon the sea displayed by amateur sailors of all nationalities."
The club has continued its leadership role, notably in recent years by administering an increased number of Hands-On Safety-at-Sea courses— every quarter in Rhode Island in 2019 and early 2020, and since December 2021 at an even higher frequency to help prepare sailors for the Newport Bermuda Race.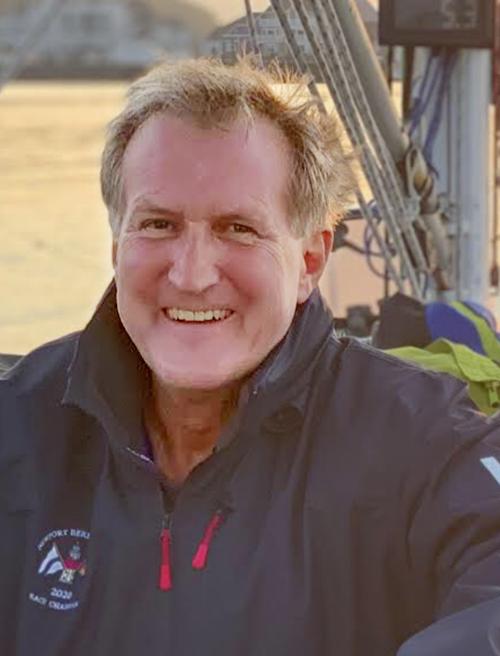 Commodore Otorowski welcomes Vice Commodore Jay Gowell and the new officers and governors to help guide the activities of the membership in their adventurous use of the sea.  "Members young and old are resuming plans for races, not only to Bermuda and Hawaii this year, but also to make ocean crossings and cruise the oceans of the world," says Otorowski. "We believe it's still the case that 'Nowhere is Too Far.'"
New Members of CCA Leadership
| | | |
| --- | --- | --- |
| Chris Otorowski, Commodore |   | Seattle YC, New York YC, Royal Ocean Racing Club |
| Jay Gowell, Vice Commodore |   | Conanicut YC, New York YC, Storm Trysail Club, Off Soundings Club |
| Molly Barnes, Secretary |   | Ocean Cruising Club |
| Kathleen O'Donnell, Treasurer |   | Larchmont YC, New Bedford YC, Royal Scandinavian YC, Nylandska Jaktklubben |
| Douglas Adkins, Historian |   | Seattle YC, St. Francis YC, Royal Scandinavian YC, Nylandska Jaktklubben, Orcas Island YC, Ocean Cruising Club |
| Dennis Durgan, Governor |   | Newport Harbor YC, St. Francis YC, Transpacific YC, Long Beach YC |
| Jeffrey Gonsalves, Governor |   | New Bedford YC, Ocean Cruising Club, New England Beetle Cat Boat Association |
| Amanda Balasubramanian, Governor |   | Royal Canadian YC, Royal Scandinavian YC, Nylandska Jaktklubben |
| Chris Terajewicz, Governor |   | Epping Forest YC |
| John Wright, Governor |   | Corinthian YC of Philadelphia, Chester River Yacht and Country Club, Storm Trysail Club |
Read the complete list of CCA Officers, Governors, Station Rear Commodores, and Committee Chairs